2019 Fredericksburg Agricultural Fair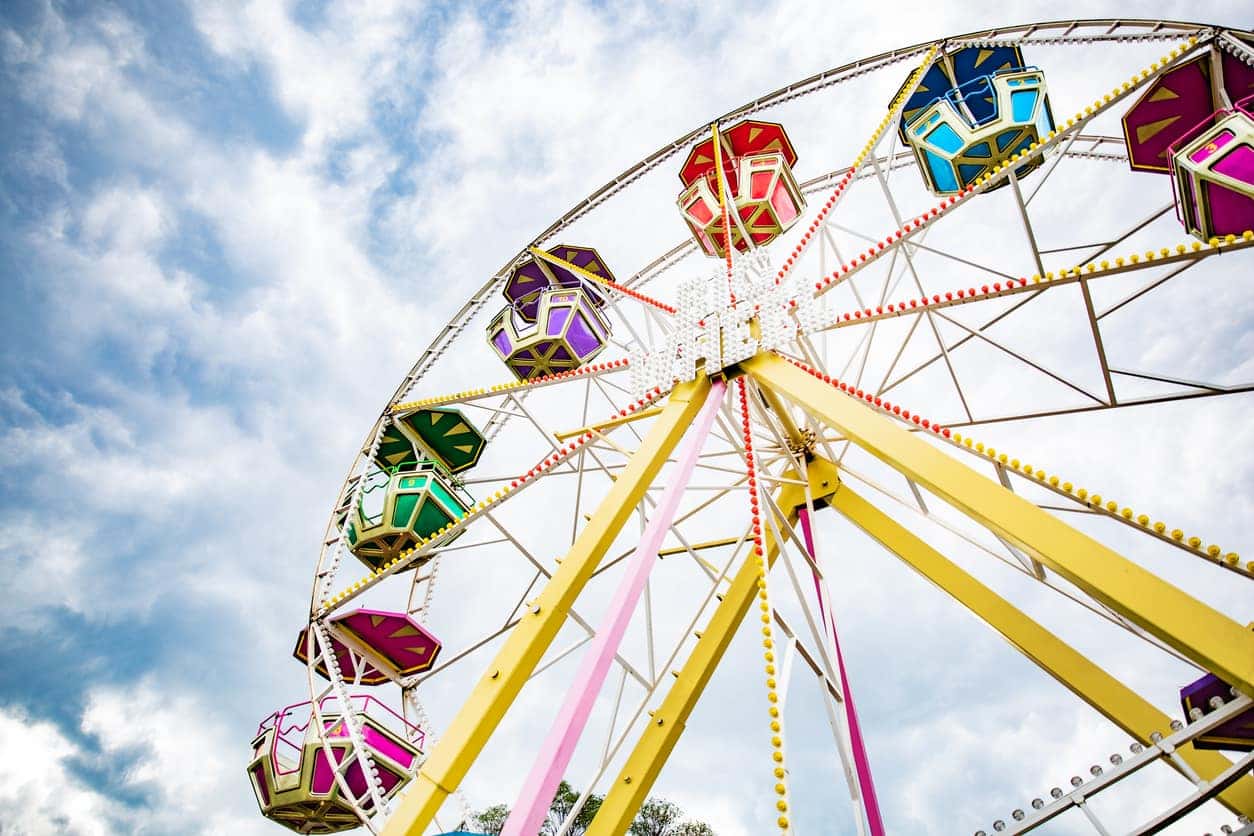 Did you know that the Fredericksburg Agricultural Fair is the oldest, ongoing fair in both Virginia and the United States? Since 1752, this event has brought the people of Fredericksburg and surrounding communities together for 9 days of buying, selling, trading, entertaining, and more! Starting July 26, the Agricultural Fair will kick off its 281st celebration of all things Fredericksburg. To help you plan your attendance, here's everything you need to know about this year's fair. We hope to see you out there!
Admission, Gate Times, & Rules
The Fredericksburg Agricultural Fair will take place from Friday, July 26 to Sunday, August 4 at the Fredericksburg Fairgrounds, located at 2400 Airport Ave. Fredericksburg, Virginia 22401. The gates open from 5:00 pm to 10:00 pm on Monday through Friday, and 12:00 pm to 10:00 pm on Saturdays and Sundays. Admission prices are as follows:
Guests ages 3 and under: Free
Guests ages 4 to 59: $10
Guests ages 60 and older: $6
There are a few rules that organizers ask all attendees to follow. Drugs are strictly forbidden, as are firearms (with the exception of on-duty law enforcement). Possession or consumption of alcohol is also forbidden except in designated areas. Additionally, no pets or animals are allowed on the fairgrounds. Failure to follow these rules will result in immediate expulsion from the Fair with no refund.
Attractions & Entertainment
Live music, demonstrations, beauty pageants, and carnival rides – you'll find it all at the Fredericksburg Agricultural Fair.
Come watch artist Brian Ackley turn ordinary logs into beautiful sculptures using nothing but a chainsaw, or check out Brad Matchett's entertaining AND educational Agricadabra Magic Show.
Animal lovers can hang out with furry friends at the petting zoo, and kids will love the pony and camel rides.
The mainstage will feature a variety of entertainment throughout the week, including live music from the Real Deal Band, DJ Bill Carroll, and Lee Odell. If you're a fan of the King, be sure to catch Michael Hoover performing Memories of Elvis.
The ever-popular Miss Fredericksburg Fair Pageants will also be returning to the mainstage. See who takes first place in each of the pageant categories, which include:
Miss Fredericksburg Fair: Friday, July 26 – 7:00 PM
Miss Teen Fredericksburg Fair: Friday, July 26 – 7:00 PM
Pre-Teen Miss Fredericksburg Fair: Monday, July 29 – 7:00 PM
Little Miss Fredericksburg Fair: Monday, July 29 – 7:00 PM
Tiny Miss Fredericksburg Fair: Monday, July 29 – 7:00 PM
See the event calendar for a full listing of all pageant and show times. Also, don't forget to purchase an armband when you arrive so you can enjoy the thrilling carnival rides at the midway.
You might also like: Have Some Sushi In Fredericksburg
Fare of the Fair
What's a fair without food? Inside the grounds, you'll find lots of vendors and food stands serving up a delicious variety of snacks, sandwiches, seafood, and more! This year's food vendors include:
Check out the Fair's website for a full list of food vendors.
If you have additional questions about the Fredericksburg Agricultural Fair, call (540) 373-1294 or email fredfair123@gmail.com.