Try Something New: Baby Goat Yoga At Restoration Acres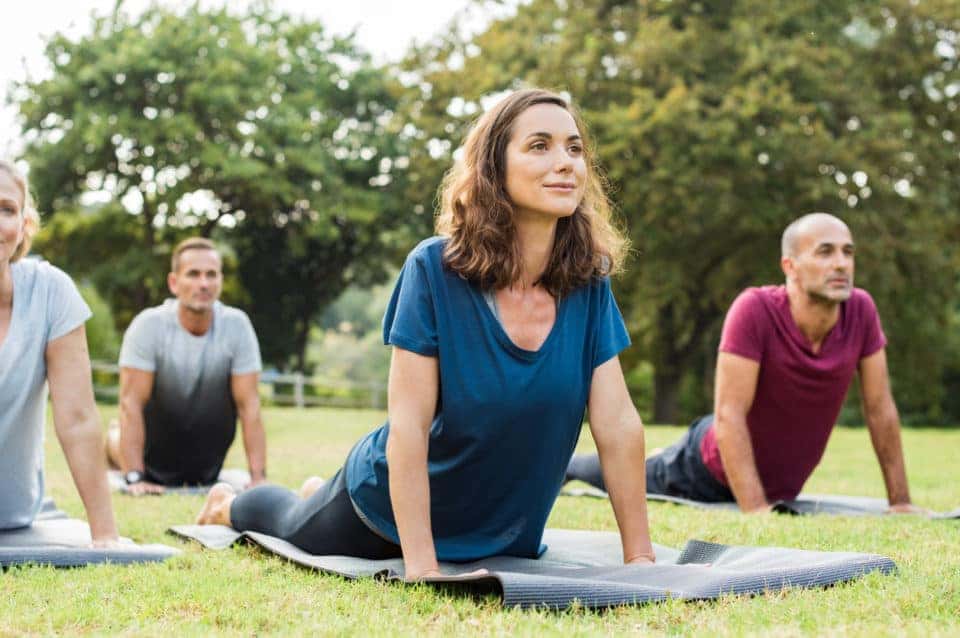 If you've ever tried yoga before, you know just how relaxing and rejuvenating it can be. Not only are you getting a workout in, but you know you are doing something for your mental health in the process. But what if yoga could be even more fun than it already is? Well, when you take a baby goat yoga class at Restoration Acres, you'll see that it can be more exciting than you ever thought. Yes, it's just what it sounds like – you get to do yoga while baby goats run around.
This 45-minute baby goat yoga class will take place on Saturday, May 11, from 9 a.m. to 10 a.m. at Restoration Acres. Just bring your yoga mat and get ready to get a great workout in! Oh, and you should buy your tickets as soon as possible to ensure they don't sell out. Tickets are only $35 if you buy online.
Both New and Experienced Yogis Welcome
Whether you've been doing yoga for years or you're brand-new to the practice, you're welcome to join in on this class. It's appropriate for yogis at all stages of practice, so nobody will be left out. While this class is a vinyasa flow class, it's more about connecting with animals and nature than it is about getting the best or most efficient workout in. On top of that, it's going to be a ton of fun, so make your plans to attend today!
You might also like: Enjoy A Romantic Dinner At One Of These Fine Fredericksburg Restaurants
Play with Baby Goats and Drink Wine After Class
After the 45-minute yoga flow, you can spend more time with the baby goats. Once you see how cute they are in your class, you'll understand why this is such a treat. And since you worked so hard in class, you'll also get to treat yourself with some light snacks a glass of wine. Can you think of a better way to start your weekend?
There are so many fun activities that can help you get active and fit in the Fredericksburg area. All you need is a way to get to them. We can help you with that here at Safford Kia of Fredericksburg in Fredericksburg, Virginia. Let us help you pick out the right ride today.