Bake Something Special!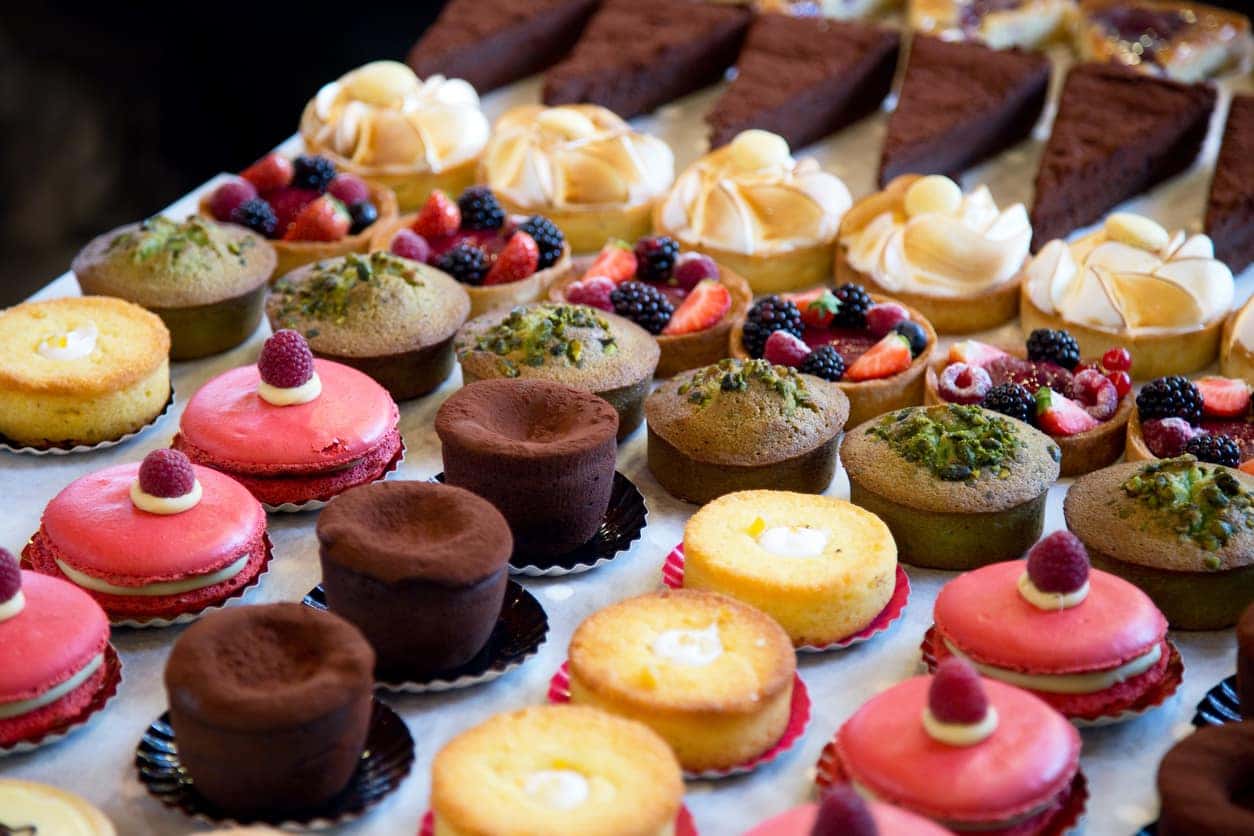 If the winter blues have got you down, try spending the weekend baking up a tasty treat! Studies have shown that creative activities such as baking help contribute to an overall sense of happiness and well-being. Plus, you'll get a delicious dessert to share with friends and family at the end!
Cocoa Nib Pavlova With Raspberries
Pavlova is a wonderful introduction to baking with meringue as it doesn't require any advanced shaping or additional ingredients. If you can't find Cocoa Nibs at any grocery or specialty food shops near you, you can substitute for chocolate chips. The result will be sweeter, but still delicious.
Pro Kitchen Tip: to make whipping your egg whites easier, wipe the bowl of your stand mixer with a big squeeze of lemon juice. This will eradicate any leftover fat from previous bakes. Then, add a generous pinch of cream of tartar to your egg whites – the acidity adds stability to the egg whites, which helps them whip up stronger.
Classic French Macarons
Continuing with meringue-based desserts, you can make these Instagram-worthy beauties in your own kitchen. Use our meringue tip from the pavlova recipe, and remember to let your shells dry for 10 to 40 minutes, or until a skin has formed on the top.
Double-Chocolate Souffle
Souffles are much easier than you'd think to make once you've worked with meringue a few times. This Food & Wine recipe adds chopped chocolate and cocoa powder for a chocolaty spin on a classic dessert souffle.
You might also like: Engaged? Find A Dress At These Shops
Brown Sugar Cake With Ricotta Mousse and Blueberries
This recipe may sound like a lot, but the cake is incredibly easy to make, as is the ricotta mousse and blueberry sauce. The Food & Wine recipe calls for two cups of ricotta, and we suggest whipping up your own!
Add four cups of whole milk, two cups of heavy cream, and one teaspoon of kosher salt to a large pot and bring to a boil. Remove the milk mixture from the heat, and add in ¼ cup of white vinegar. Let it sit 10 minutes to curdle. Double layer a fine cheesecloth over a mesh strainer and bowl, and pour the curdled milk mixture over. After about two hours, the whey will strain out and you'll be left with creamy homemade ricotta.