Cake Decorating Classes at Sorby Sweets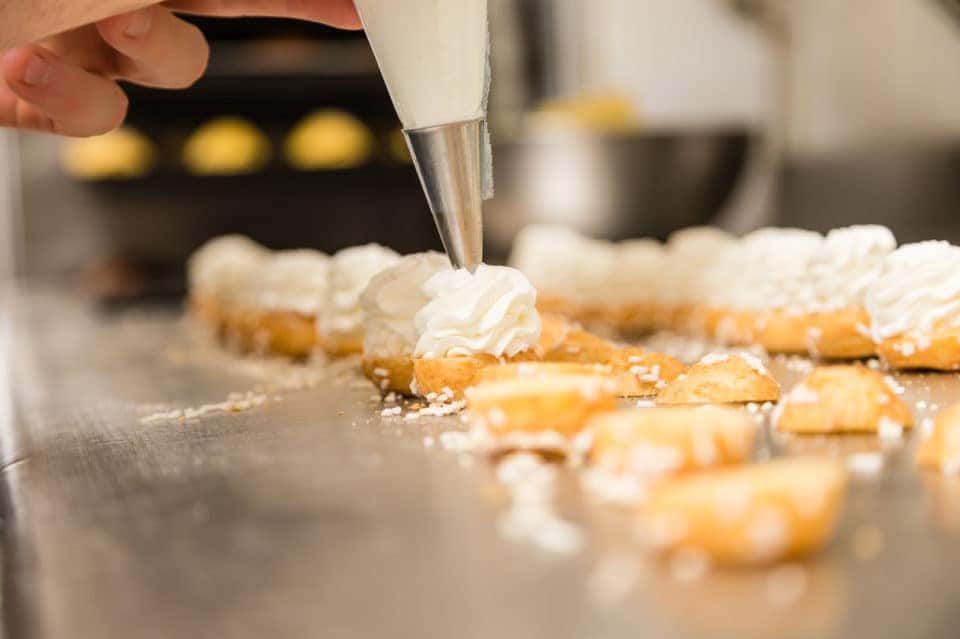 In addition to offering delectable treats, Sorby Sweets teaches cake decorating classes that you definitely want to consider attending. The classes have you make a cake following along with the teacher and then get to bring it home with you. You can get your tickets to the cake decorating classes online already. The tickets for the adult event cost $65 to $75, while the kids' event costs $65. Both events are designed for all skill levels, as they will teach you how to decorate, no experience required.
Adult Class
The next cake decorating class from Sorby Sweets is on March 16, a Friday. The class starts at 11 a.m. and goes until 1 p.m. at the Hilton Garden Inn Fredericksburg. The workshop-style class will focus on making a buttercream cake complete with a buttercream floral crown. Just some of the things you learn include smoothing buttercream, leaf piping, rosette piping, crumb coating, stacking, and cake leveling. You don't need to bring any supplies along with you.
Kids Class
Or if your kids want to learn to decorate a cake, they can go to the Kids Cake Decorating Class on Saturday, March 24. That class runs from 2 p.m. to 4 p.m. The class for kids is a bit different, as they make a cookie monster cake. Everyone starts off with a vanilla or chocolate cake and gets all the other supplies, including vanilla buttercream. It is geared for children between 8 and 12, and they will learn to frost and decorate cakes with piping tips and pastry bags. Just keep in mind that if you plan on having your kid attend this cake decorating class, a guardian has to be with them at all times, although one guardian can attend for multiple children.
You might also like: Tour the A. Smith Bowman Distillery for a Historically Good Time
Check Out Sorby Sweets' Creations
Whether you plan on attending one of the cake decorating classes from Sorby Sweets, you should definitely consider stopping by the website to admire and order some of the creations. The bakery has an impressive cake gallery, with the option of smash cakes and special-occasion single- or multitiered cakes. If you don't want a cake, you can also get cookies, cake pops, or cupcakes. Based on the intricacy of the designs, it's clear that the cake decorators there have more than enough talent to teach classes.
When the cake decorating classes arrive, hop in your auto from Safford Kia of Fredericksburg and drive to Sorby Sweets, right here in Fredericksburg, Virginia.