You'll Crave These Cornbread Recipes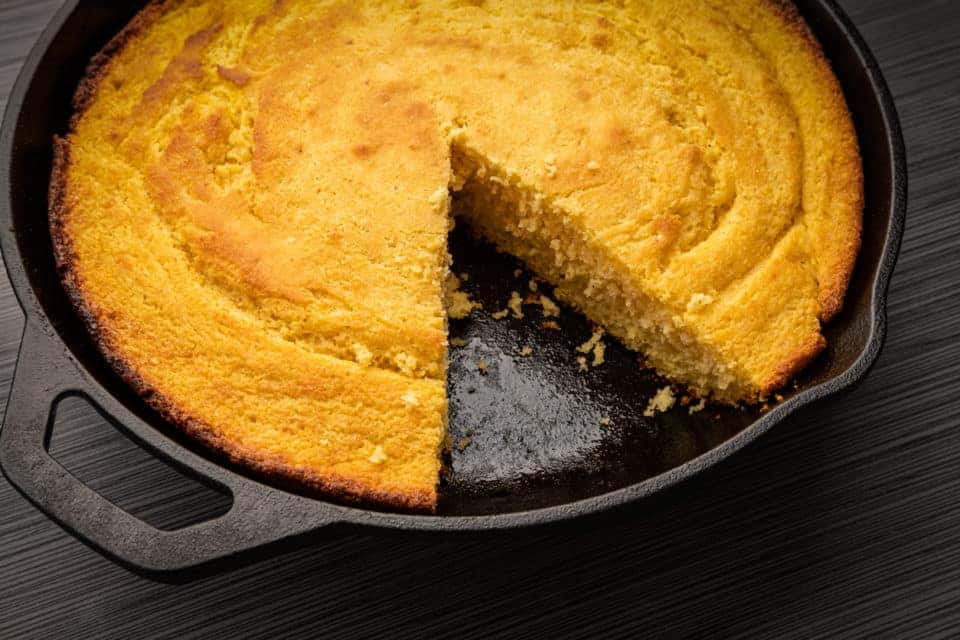 Cornbread is a fall staple – it goes with everything from chili to dessert! Plus, it's super easy to make, especially if you're using one of these quick cornbread recipes.
Easy Jiffy Cornbread with Extras
If you're in a pinch and need to get cornbread made quickly, but you don't want to sacrifice flavor, use this easy recipe for enhanced Jiffy cornbread! Instead of just mixing up the box and tossing it in the oven, you'll add cheese (cheddar or pepper jack works well!), corn (canned, fresh, or frozen), onion powder, and butter. The extra ingredients give the cornbread a boost of flavor without adding extra prep time so that you can still get dinner on the table quickly.
Jalapeño Cornbread
This cornbread recipe is made completely from scratch, but it's still a very easy cornbread recipe! In addition to cheddar, the cornbread gets a slightly spicy kick from diced jalapeños that are mixed throughout the batter. The cornbread will be largely savory, though the recipe does call for a few tablespoons of sugar. If you prefer your cornbread to be completely savory and unsweetened, you can omit the sugar!
Maple Brown Butter Cornbread
While the last recipe is totally savory, this cornbread recipe is totally sweet! The butter in this cornbread recipe is browned and cooled before you mix the batter, which gives the cornbread a more complex flavor thanks to the nutty notes in the browned butter. In addition to the butter, 3/4 cup of maple syrup adds more complexity and sweetness to this cake-like cornbread (be sure to use pure maple syrup, not table syrup!). In fact, this cornbread is so sweet that you could easily use it as the base for a dessert with fresh fruit and whipped cream!
You might also like: Tips To Baking Like A Pro
Gluten-Free Cornbread Honey Muffins
These gluten-free cornbread muffins are also dairy-free, so they're perfect if someone in your home has a gluten or dairy intolerance! You'll make these sweet muffins with cornmeal, gluten-free flour, baking powder, salt, almond milk, eggs, honey, and a bit of olive oil – yum! The original recipe calls for Bob's Red Mill Gluten-Free 1-to-1 flour, but you can use your preferred brand of gluten-free flour as long as it has xanthan gum to thicken the batter. If using different flour, you may need to adjust the amount of olive oil you use.