Easy DIY Halloween Candy Your Kids Will Love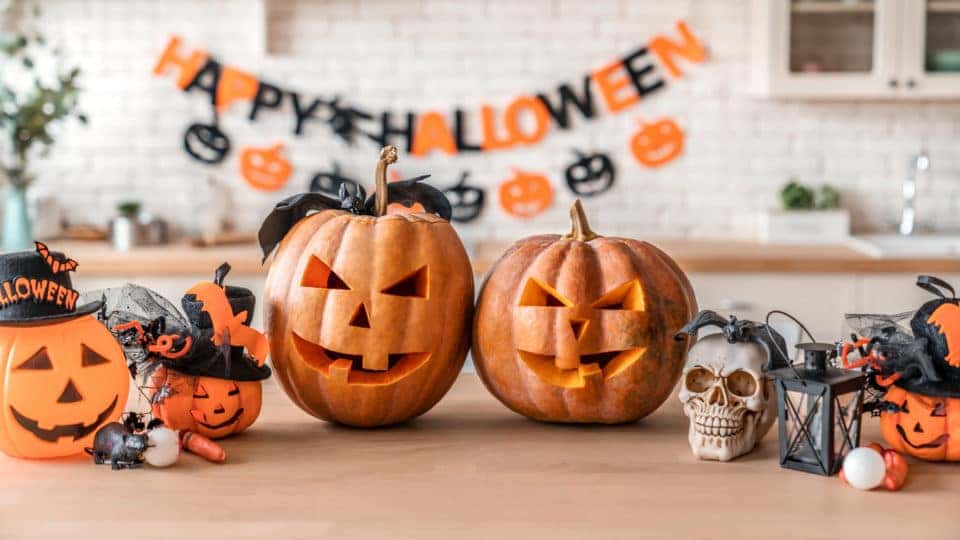 Halloween is just around the corner! No matter how you're celebrating this year, one thing is always true: everyone loves Halloween candy. If you're looking for a fun, easy way to make your own, try this simple DIY Halloween candy!
Tools
This recipe is so simple in part because you don't need any special equipment, just a few things you already have in the kitchen:
9×9 pan or square/rectangle silicone mold
Wax paper
Microwave-safe measuring cup OR microwave-safe bowl
Silicone spatula or offset spatula
Pastry bag or large plastic bag
Medium saucepan
Knife or bench scraper
Ingredients
There are only four ingredients for these delicious chocolate-peanut butter candies – another reason why they're so easy!
1 pound Wilton orange-colored white chocolate melting discs
1 cup peanut butter
1 1/2 cups chocolate chips
1/2 cup heavy cream
You Might Also Like: Head Outside And Get Some Fresh Air On These Trails
Method
If using a 9×9 pan, line it with wax paper, making sure to leave some overhang to easily remove the candy later. Next, melt your orange-colored white chocolate discs in the microwave in a microwave-safe measuring cup or bowl for one minute. After a minute, remove the white chocolate and stir. If the chocolate is not completely melted at this point, return it to the microwave in 15-second intervals, stirring in between, until the candy is completely melted. Add the peanut butter to the melted white chocolate and stir until completely homogenous and creamy.
Spread the white chocolate and peanut butter mixture into your prepared pan using a silicone spatula or offset spatula to spread evenly. If using a silicone mold, transfer the mixture to a pastry bag or a large plastic baggie with a corner-tip cut off. Fill the molds about halfway full. Refrigerate for at least 15 minutes, or until the peanut butter mixture is mostly firm.
In a medium saucepan, combine the chocolate chips and heavy cream over medium heat and stir constantly until completely melted. This mixture can burn easily, so be sure to keep stirring and use a lower heat setting when in doubt. Once the chocolate chips have melted and homogenized into the heavy cream, pour the mixture over the cooled peanut butter layer and use a clean silicone or offset spatula to smooth it out evenly. Again, if using silicone molds, transfer the chocolate into a pastry bag or plastic baggie and cut the tip off, then pipe the chocolate onto the peanut butter.
Cool the candy for at least three hours before lifting out of the pan or silicone molds. Cut candy made in a 9×9 pan into squares using a sharp knife or bench scraper.