Fantastic French Toast Recipes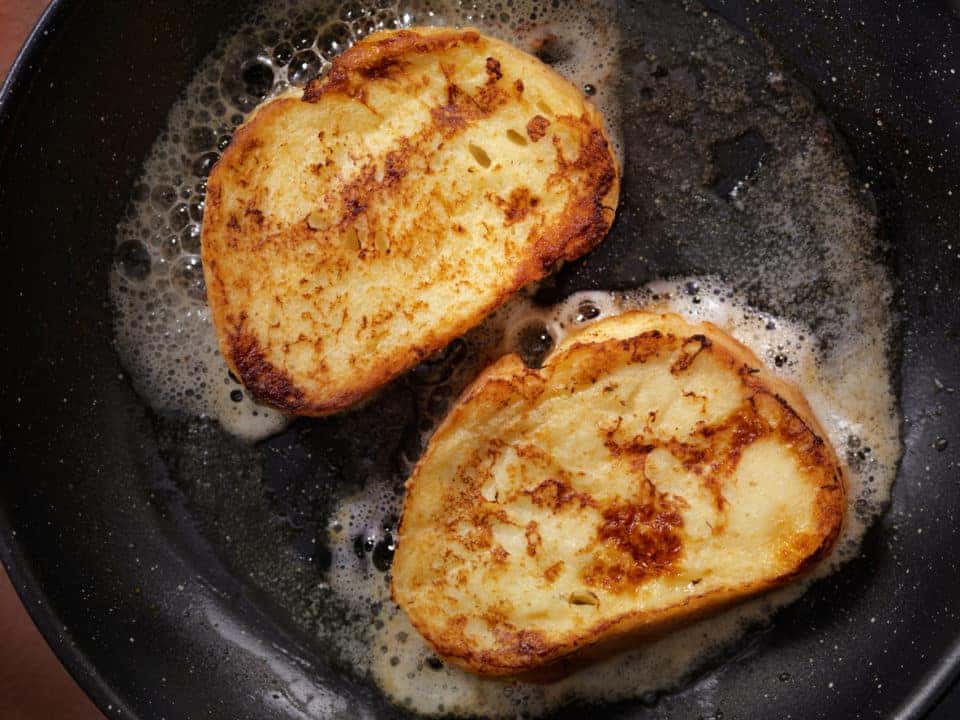 French toast is one of the best breakfast foods of all time, and it's made even better when you put a spin on it with a yummy variation. These fun twists on French toast will make any weekday or weekend morning even sweeter!
Peanut Butter Banana French Toast Bake
Peanut butter and banana are a perfect addition to French toast, and this recipe makes it easy and hands-off! You'll cut up a loaf of bread – brioche, sourdough, or Italian all work well – and toss it with a sliced banana in a baking dish. Eggs, milk, peanut butter, maple syrup, cinnamon, and vanilla get whisked together and poured over the bread and banana, then the whole dish bakes for 45 – 50 minutes until the French toast is firm in the middle.
Chocolate Brioche French Toast
French toast is already an amazing breakfast, but adding cocoa powder to the eggs, milk, and vanilla, then smothering each slice in chocolate hazelnut spread takes French toast to the next level. Because you're adding cocoa powder to the dredging mix, it may be more difficult than usual to tell when your French toast is done. To combat this, be sure to keep your heat on medium-high and check the firmness of each slice throughout the cooking process.
Strawberry Cheesecake-Stuffed French Toast
If you've ever fallen in love with a stuffed French toast dish at a restaurant only to wish you could enjoy such a treat at home, you're in luck! Making stuffed French toast is fairly simple, and it comes together in about 15 minutes so you won't have to wait long to eat a delicious breakfast after you wake up. The "cheesecake" filling is made by mixing cream cheese, vanilla, sugar, and small cut strawberries. You'll add about 1/3 cup to one slice of bread, put another slice of bread on top, and seal the edges before dredging and frying as usual. Make sure to keep your heat on medium to medium-high – going any hotter will cook the bread too fast and leave the cheesecake filling cold inside.
You might also like: Tips To Fishing On The River
Maple Bacon French Toast Bake
With this maple bacon French toast bake recipe, you can enjoy all of the best parts of breakfast in one dish! Even better, this French toast bake can be prepared the night before and baked the next morning so that you can enjoy more time relaxing with a good cup of coffee and less time cutting chunks of bread first thing in the morning. French toast is best when it's made with slightly stale bread, so let your bread sit out overnight if it's still very fresh.