Tips To Fishing On The River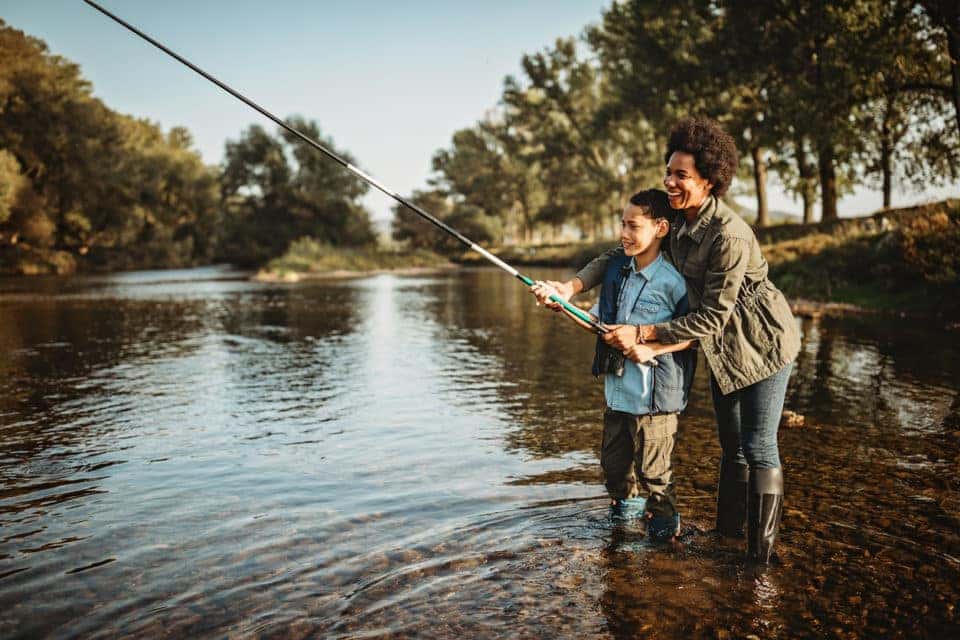 River fishing is a great activity for people of all ages. It can be relaxing, fun, and even very challenging. It takes practice to master the art of river fishing, but it can be pretty rewarding with time. To fish in a river, you need to think like a river fish. Find out how to choose the right equipment, avoid snags, and begin to master your fishing skills.
Choosing the Right Equipment
River fishing is an incredibly relaxing pastime because you're able to surround yourself with nature and just enjoy the serenity of your surroundings. It's also a very affordable pastime because you don't need expensive equipment to go fishing. However, you do need to understand how to choose the right equipment for your expedition.
Fishing License
First and foremost, check with your local Department of Wildlife Resources to determine if you need to apply for a fishing license. Fishing licenses come in a variety of formats with varying eligibility requirements. The good news is that an online application for your state fishing license is available and can be acquired in minutes.
Rod and Reel
The rod and reel setups you use for river fishing can be divided into two categories, spinning, and casting. Casting rods are suitable for specific fishing methods, while a spinning gear is more suitable for other types. Additionally, the two-rod types possess overlapping capabilities, which makes choosing the right equipment even more complicated. A fishing rod should be selected based on your skill level and the kind of fish you enjoy catching. Research the rivers in your area, determine the spot and the fish species you want to catch, then decide which reel is best for you.
Selecting Your Spot
The most crucial aspect of river fishing involves considering where fish will hide from predators and hostile currents. Remember to keep an eye out for structures along the banks, such as fallen trees, stumps, and vegetation, but don't forget that the river is filled with fish-bearing spots.
You might also like: Advice On Making Your Vehicle Look Like New
Avoiding Snags
A critical skill for a productive day of fishing is avoiding snags or dealing with hung-up gear, which can be time-consuming and frustrating. It is possible to catch fish from even the most dangerous fallen trees if you take your time to feel the branches as you troll through them.  It also helps to make sure the hook point isn't exposed before every cast.