Fredericksburg's Favorite Summer Ice Cream Shops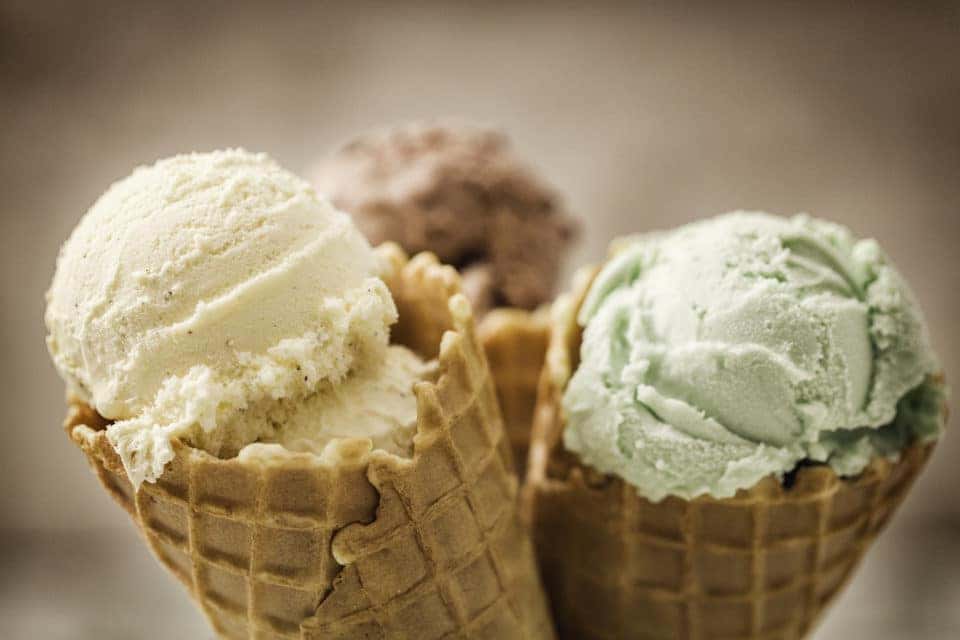 Summer is almost here which means you'll inevitably end up outside breaking a sweat. For a delicious way to cool off, try some ice cream at one of the many local ice cream shops in Fredericksburg.
Choose from various types of ice cream, frozen custard, yogurt, malts, sundaes, shaved ice, and more when you visit some of the favorite ice cream shops. Bring your family and friends along because there's certainly something for everyone to love.
Carl's
If you're craving something cold, visit a Fredericksburg historic location – Carl's. Registered as a Virginia Historic Landmark, it's no surprise why people keep coming back for more frozen custard. With plenty of flavors to choose from and a fast and friendly staff, you'll always have a great experience. Choose from frozen custard, malts, sundaes, and more.
Wally's Homemade Ice Cream Shoppe
For groups looking for a place with a wide array of flavors and types of ice cream, Wally's Homemade Ice Cream Shoppe is an ideal choice. They offer ice cream, sherbet, and sorbet. They also have sugar-free and fat-free yogurt. They're also known for offering exotic flavors such as rum raisin, pistachio, bourbon, red chili pepper, raspberry Oreo, and more.
Abner Butterfield Ice Cream Company
If you have an office party planned, an upcoming event, or a special occasion, why not bring the ice cream to you? The Abner Butterfield Ice Cream Company caters to school events, weddings, and more. If you're wondering where the Abner Butterfield Ice Cream Company will be at any given time, be sure to view their Find Us page. Known as the "Purple Cow," their famous ice cream truck is instantly noticeable on the road.
Jimmy T's Soft Serve
For a quick bite that the kids will love, be sure to stop by Jimmy T's Soft Serve.  They offer over 26 flavors of soft serve ice cream as well as shakes, shaved ice, and ice cream sundaes. If you have picky eaters in the family, they'll enjoy all the different ways you can customize your cold treats at Jimmy T's Soft Serve.
Cold Stone Creamery
You can't go wrong with the famous Cold Stone Creamery. Here, you can always count on a wide variety of flavors and toppings, as well as a professional and fun atmosphere. You can also join their Loyalty Club for special discounts.
You might also like: Best Sunday Brunch Options Around Fredericksburg
After Dessert
After you've cooled off with a tasty treat, stop by Safford KIA of Fredericksburg to view our selection of new and pre-owned vehicles. Whether you're looking for a car, truck, or SUV, we've got you covered. We even offer new and used specials. Don't miss out on our low prices.
Ice cream may have many flavors, but our dealership also has a diverse group of vehicles to choose from as well. Visit us at 5204 Jefferson Davis Highway, Fredericksburg, VA 22408. Our associates will happily answer your questions, show you around, and let you take a test drive. We look forward to seeing you soon.