How To De-Ice Your Windshield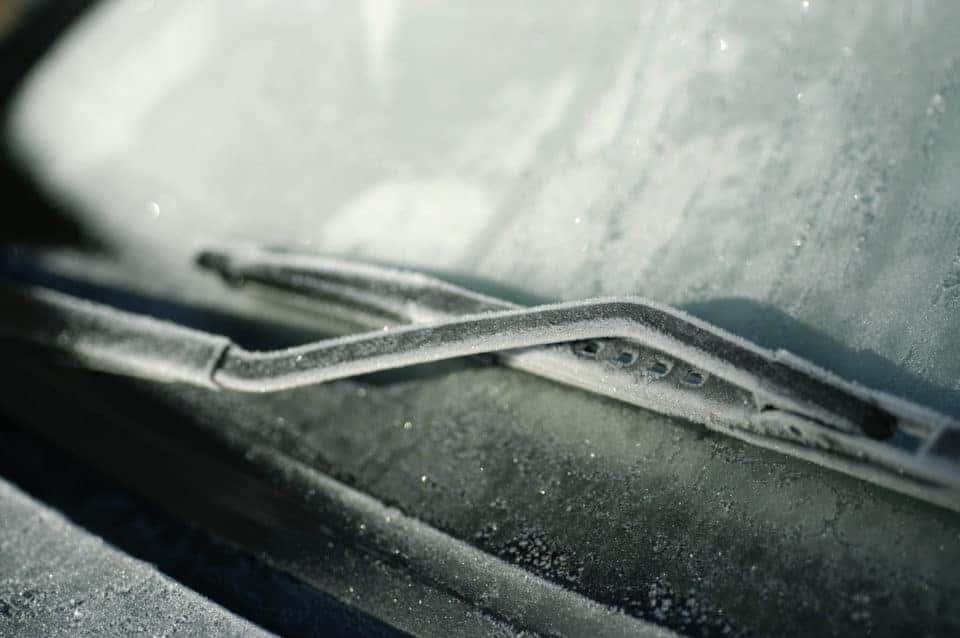 When the weather starts to get cold, there is one car problem that can really cause you a lot of issues: an iced-over windshield. It happens almost any time the temperature drops below a certain point, and it can leave you scrambling to get your windshield visible before you have to go to work, school, or to any of your other obligations. And it's not like it's something you can skip. It's imperative that you can see clearly out of all your windows before you hit the road. So, how exactly do you de-ice your windshield? These are a few methods that may do the trick. But before you do anything else, make sure you start your car to speed the thawing process.
Make a Homemade De-Icer
There are a variety of solutions and compounds you can use to make the ice on your windshield come off more easily. Some of these can be made from materials you probably already have in your home. One method is to use saltwater. This simple solution will start to melt the ice on your vehicle as soon as you use it. However, it's best used in conjunction with the heat that will come from starting your vehicle. You should also be careful when using too much salt, as it can rust your car if you are not careful with where you spray.
You can also use a 2:1 water to rubbing alcohol solution to help melt the ice. The chemicals will lower the freezing point of water, making it melt more easily. Unlike a saltwater solution, this method will not cause any damage to your car.
Buy a De-Icer
If these homemade solutions fail, you might want to go with a commercial de-icer instead. It works more effectively when you are experiencing very low temperatures. However, it tends to be more expensive than the homemade solutions, so keep that in mind if you are on a budget.
You might also like: Find The Best Burger In Fredericksburg At These Spots
Use an Ice Scraper
While this method may not be as effective as a chemical solution, it will almost always get the job done in a pinch. You can buy an ice scraper anywhere you can buy other auto accessories. It's a good idea to keep one in your car during the winter months just in case you don't have your de-icing solution with you.
Make sure you have a vehicle that can withstand the cold temperatures this winter by buying a new or pre-owned vehicle from Safford Kia of Salisbury in Salisbury, Maryland. We have just what you need for every season of the year.