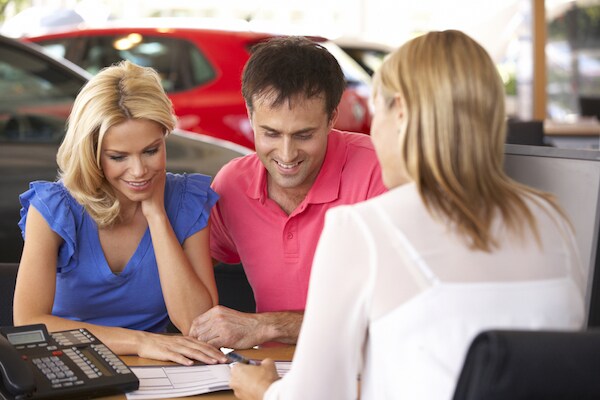 Where did the time go? It seems like only yesterday you took your KIA off the lot. With your lease agreement coming to an end soon, you should consider all options for your next car. We try to make the KIA lease return process easier by providing all the information you need so you make the right decision!
Option One: Buying/Leasing a New KIA
Looking for a change? Buying or leasing a new KIA is a great option for you then! If you want to explore getting a new vehicle, be sure to check out the current incentives on KIA vehicles at our Richmond area dealership. You will need to perform a self-assessment test. In addition, make sure you are abiding by your leasing agreement in regards to mileage and when the vehicle needs to be handed in. 
Option Two: Buying Your Leased KIA
Sometimes, it can be hard to say goodbye. You don't have to with the choice to buy out your leased vehicle! If you decide to buy your automotive, our KIA financial department will help come up with the best payment plan for you. Furthermore, you will not need to worry about how many miles or the amount of wear your vehicle has.
Preparing to Return Your Leased KIA
When you are planning on returning your leased vehicle, you will need to perform a self-assessment on it to determine if there is any excess wear. Doing this step will allow you to make the necessary repairs in order to avoid extra charges when handing the keys over. Afterwards, be sure to clean your car inside and out! This involves removing anything personal belongings like clothes, garage remotes, toll tags, garbage, child safety seats, and more. Lastly, please place all the materials that were given to you at the point of purchase inside your KIA. This includes keys or keyless remotes, owner's manual, headrests, cargo covers/nets (if applicable), and license plates. Before bringing your car back, we encourage you to look at our new KIA models available at our Richmond area dealer. That way, you can get a new vehicle as you return your old one!
When your lease is coming to a close, we will send you a friendly reminder four months prior when your KIA is due back to us. Our sales staff is ready and happy to assist you through the return process. We can also help you decide what's the best option for you based on your lifestyle and needs. For more information about returning your leased KIA, please contact us at (888) 736-2604.