Plan Your Fiesta for Cinco de Mayo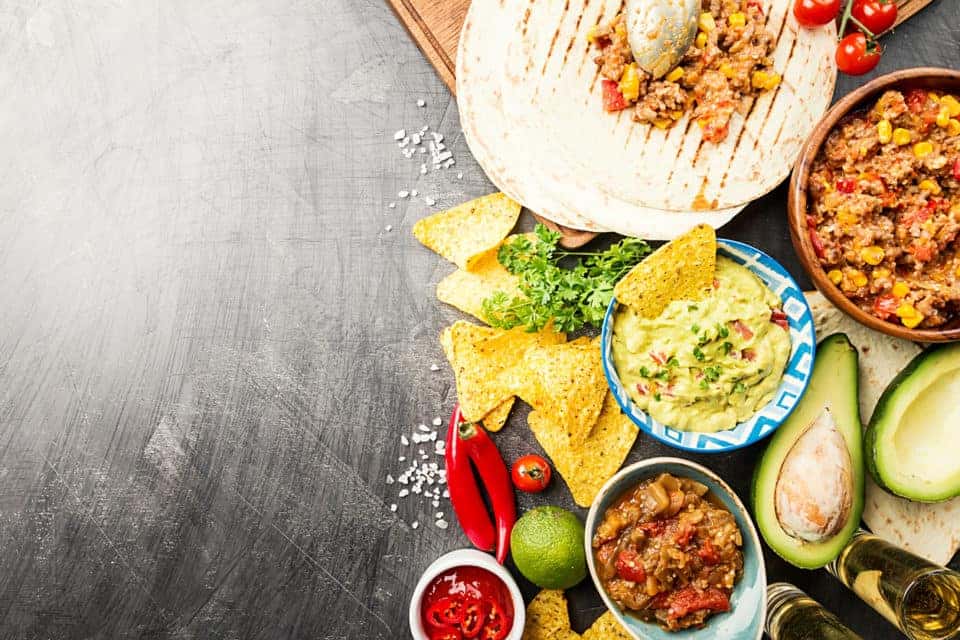 If you're looking for a place to celebrate Cinco de Mayo that has good food and even better drinks, look no more. If you're in the Fredericksburg, VA area, you're already surrounded by plenty of Mexican restaurants that offer authentic Mexican dishes and delicious margaritas.
Pueblo's Tex Mex Grill
Authentic Mexican dishes. Tasty drinks. Delicious desserts.
You'll find all of this and more at Pueblo's Tex Mex Grill. Choose from a variety of enchiladas, tacos, chimichangas, burritos, fajitas, and seafood dishes. If you're more interested in dessert, they have several dessert options available:
Sopapillas
Flan
Churros
Fried ice cream
Fried bananas
Tres Leches
Drink options include a variety of wines, margaritas, and frozen cocktails.
El Pino Mexican Restaurant
Named after the home of the president in Mexico, the El Pino Mexican Restaurant offers a sophisticated, authentic dining experience. They have daily lunch specials, as well as nightly specials. If you love margaritas, you'll love the wide array of choices offered to guests:
Original margaritas
Cadillac margaritas
La Presidente margaritas
Sangrita margaritas
Blue margaritas
Mango margaritas
Mango lime margaritas
Patron margaritas
Pomegranate margaritas
More!
The Soup and Taco Etc…
Are you in the mood to try something different? The Soup and Taco Etc… restaurant offers a unique twist on traditional Mexican dishes. If you enjoy soup and love Mexican food, it's time you've tried them mixed together. Each day at the Soup and Taco Etc… restaurant, there are two fresh soups prepared – the sopa tortilla and a daily soup.
Instead of going out, why not spend Cinco de Mayo at your house with your friends? You can order carryout or even have The Soup and Taco Etc… cater your event for you.
Don Moncho Caribbean Tex-Mex Restaurant
At the Don Moncho Caribbean Tex-Mex Restaurant, there's a lot to celebrate. Each day, there's a happy hour from 3 p.m. to 7 p.m. On Tuesdays, you can take advantage of $2 chicken or street tacos and on Wednesdays, you can enjoy $5 quesadillas. Bring a friend or your significant other on Thursdays and get fajitas for two for only $20. On Saturdays and Sundays, you can even eat brunch. You heard that right. Brunch. At a Mexican restaurant.
You might also like: Best Sunday Brunch Options Around Fredericksburg
Before You Celebrate
On your way to your favorite Mexican restaurant in Fredericksburg, why not stop by your favorite car dealership in the area? We may not be able to offer you authentic Mexican dishes at Safford KIA of Fredericksburg, but we can provide a diverse inventory filled with new and pre-owned vehicles.
Stop by our dealership today to take advantage of our specials. The deals you see on our site today could be gone tomorrow, so don't hesitate to come see us or contact us. We are conveniently located at 5204 Jefferson Davis Highway, Fredericksburg, VA 22408.  Our trusted associates can't wait to put you behind the wheel today!