Take A Closer Look At This Certified Pre-Owned Kia Niro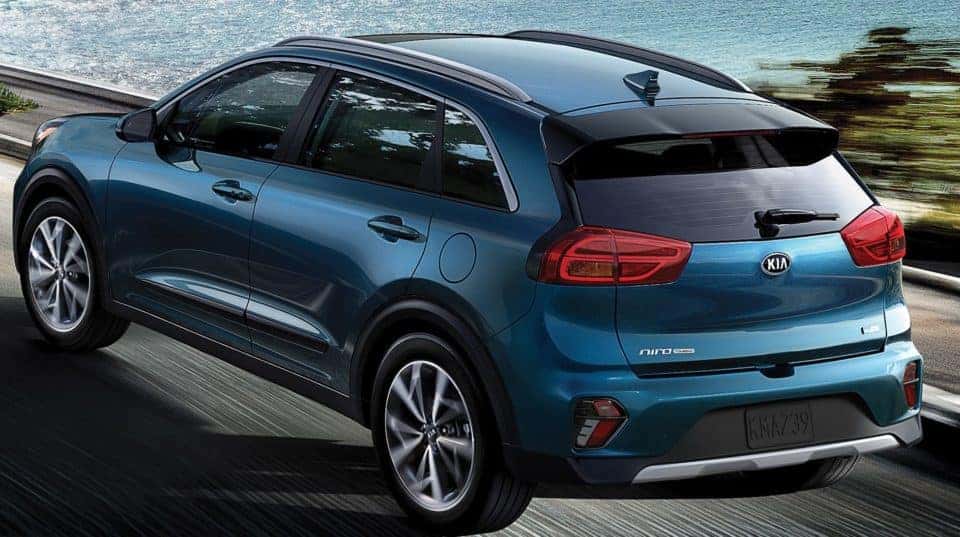 At Safford Kia of Fredericksburg, we understand the brand loyalty you might feel towards Kia. And, thankfully, drivers looking for a high-quality hybrid vehicle don't have to stray from Kia – the Kia Niro is available. A relative newcomer to the hybrid scene and American automotive market, the Niro debuted to the U.S. in early 2017 for the 2017 model year. Though a new Kia Niro is fairly affordable, you can get an even better deal on a pre-owned model from Safford Kia of Fredericksburg.
Fuel Economy
As with any hybrid or EV, fuel economy is at the top of a potential shopper's mind. You'll be pleased to know that the Niro has had excellent MPG ratings since the very first 2017 model year, whose ratings stretch into the high forties and low fifties. Other impressive eco-friendly features? When equipped with the built-in navigation, the Niro's GPS has data for road topography that can advise the driver to lift off the gas when going downhill to further conserve fuel. Even more, the grille shutters automatically close at speeds over 36 mph to reduce drag, and the underbody of the car has many airflow-smoothing items to aid in drag reduction as well.
Interior And Technology
Push-button start, dual-zone climate control, a large infotainment touchscreen, and a color driver information display are just a few of the amenities you'll find inside the Kia Niro, alongside leather upholstery and accent-color stitching. The interior of the Kia Niro is comfortable and spacious for the driver and passengers, and plenty of cargo space allows space for the daily essentials and road trip gear alike. Plus, with streaming via Apple CarPlay® and Android Auto available, you can jam out to your favorite playlist, stay entertained with a new podcast, or even learn on the go with audiobooks, right from the comfort of your Kia Niro.
You Might Also Like: 2016 Kia Sportage vs 2016 Hyundai Santa Fe
Find Your Kia Niro Today
Whether you're looking to get a great deal on a pre-owned Kia Niro or snag a brand-new one that's all your own, you can find exactly what you're looking for at Safford Kia of Fredericksburg. Browse our available Niro inventory today, and let us know when you've found yours.