Take a Close Look at the 2019 Kia Rio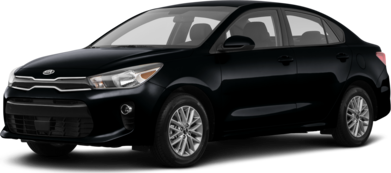 When you're looking for a new car, it can feel stressful trying to get what you need out of a ride. How do you know what you should get, and where do you even start? Well, many drivers have realized that the 2019 Kia Rio is the way to go for their daily driving needs. What about you? If you need something simple and affordable but also attractive and sophisticated at the same time, then the Kia Rio may be right for you. Let's go over what you can expect from the car, whether you get the sedan or the hatchback.
Affordable Price
There are a ton of great cars out there. The challenge comes when you're looking for something as reliable and high-quality as it is affordable. However, you won't encounter that problem when you want to buy a Kia. It's not an expensive car, which means that even those with smaller budgets might still be able to consider this ride. After all, why would you spend a ton of money on a set of wheels when you know you can get something that's just as good (or maybe even better) for cheaper?
Comfy Cabin
Just because you want to save money on your car, it doesn't mean you don't want to be as comfortable as possible whenever you take a drive. The comfortable cabin in the Rio, therefore, is a strong selling point. It's got all the comfort and necessities you need to take a quick drive around town or a road trip across the country.
Sophisticated Styling
Inexpensive cars don't have to look cheap or basic, and the 2019 Kia Rio is proof of that. While the design may not be super edgy and chic, you will enjoy the sophisticated look of this car. The clean lines and simple look are classy and timeless. You probably won't get bored of driving the vehicle anytime soon.
You Might Also Like: 5 Simple Ways To Make Your Car Smell Better
Lots of Options
With this ride, it's easy to choose the trim style that best fits your needs. The lowest-end model is pretty modest, as it has crank windows and doesn't feature cruise control – but it is pretty inexpensive. The top-level, on the other hand, comes standard with features like a 7-inch touchscreen and Apple CarPlay and Android Auto. Choose whichever trim has what you need, and you can easily leave the rest.
See why this car is such a popular option amongst drivers across the country? Check out the Kia Rio today.