Savor Any Of These Savory Tarts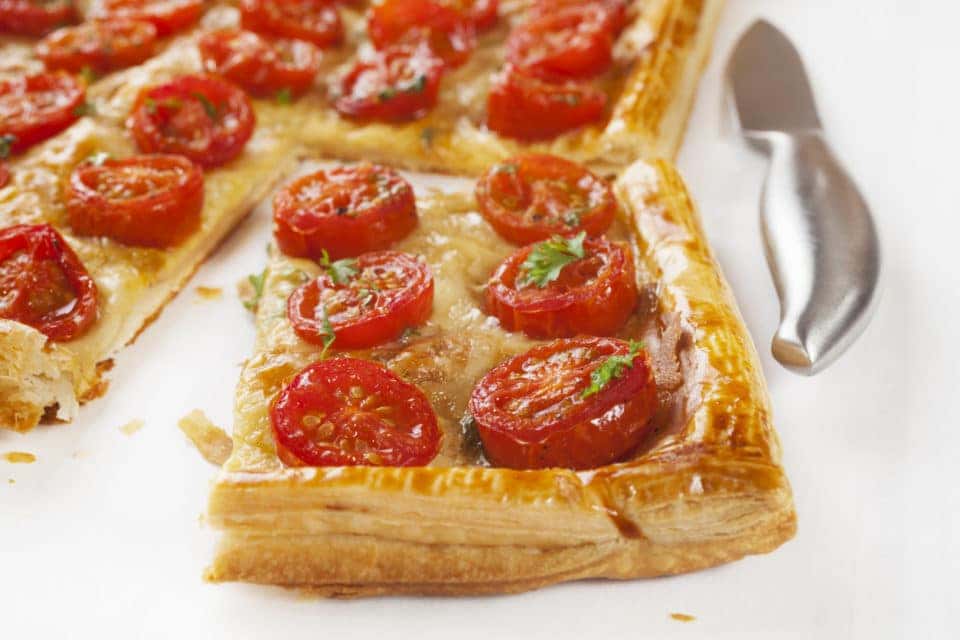 When you think of tarts, you may very well think of sweet and buttery pate sucre filled with lemon curd and topped with berries or meringue. But have you ever had a savory tart? Savory tarts make perfect lunches, dinners, or snacks. Whip up one of these savory tart recipes and enjoy savory baking at its finest!
Think of this dish as ratatouille wrapped in puff pastry…yeah, it sounds pretty great, right? Even better, it's super easy to make. You'll love how fresh and delicious this summer savory tart is!
These mini tarts make a great appetizer or entree. They are packed with umami and are the perfect introduction to making your own pie crust since there's less at stake with mini-tarts than a full-on pie.
Though this recipe requires a little bit of legwork (the crust must be made, the beets must be roasted) it is absolutely worth it. As a note, the recipe suggests using plastic wrap to blind bake the crust, but you should stray away from this as the plastic could melt in the oven. Use parchment paper or tin foil instead.
Bring the flavors of your favorite Mexican restaurant into your home with this fusion tart. Though the recipe calls for four eggs, if you're worried it will become to quiche-like, you can always cut the number of eggs.
In this tart, you'll roll thin slices of carrots and zucchini into beautiful rosettes before baking it. The result is colorful, flavorful, and absolutely gorgeous!
This tart celebrates the flavors of ripe tomatoes as there is no custard base/filling for the tart, just sweet, ripe tomatoes dressed with salt, pepper, and herbs. Slices of goat cheese top the tomatoes and caramelize in the oven for just the right amount of decadence. This tart would be amazing with fresh summer tomatoes or heirloom tomatoes straight from the farmer's market.
You might also like: Enjoy The Outdoors In Your Own Backyard
This roasted pumpkin tart with caramelized onions and feta proves that pumpkin is capable of so much more than pies, sweet bread, and pumpkin spiced lattes. It's perfect for brunch, lunch, or dinner, so be sure to add it to this week's meal plan asap!